High School Proms
Prom is a very special night for very special people. We treat prom attendees like VIP's. You and your friend(s) will truly enjoy our service and limousines. From custom lighting to special sound systems, you'll have fun and when the evening has ended, we'll get you home safely.
One Hour Package
Don't need 4 hours? We offer a one hour transport package that gets you from your starting location to your event. Call us for pricing on the limo of your choice. This option allows you to arrive at your event with class and style. Get basic limo transportation at a taxi cab price. ( Mileage and other restrictions may apply.)Also added in to these packages:
Airport: We have 24/7/365 dispatch service with flight tracking.
Night Out: You will enjoy your vehicle stocked with water, soda and ice. We offer crystal stemware and glasses for a full red carpet feel.
Quinceañeras
Nosotros aquí en Safari Limousines sabemos que el evento de quinceañera es un momento especial en la vida de una joven. Es el día que no es reconocida como una niña sino que señorita en la presencia de dios, familia y amigos. Dejadnos ser parte de su día especial con una lujosa limosina que acomoda de dos a veinte-cuatro pasajeros.
Usted y su grupo llegaran a la iglesia para todos la miren en nada menos que lo mejor para ese día especial. Después de la ceremonia, dejar que nuestros conductores profesionales llevarán a una de las zonas de parques escénicos para las fotos como su inicio resultados para llegar a la recepción. Después de los fotos, nosotros la llevaremos a usted y su compañía a la recepción por su gran entrada en donde ensena a sus amigos familia que ya no será una niña pero toda una señorita.
Los paquetes de quinceañera comienzan con un rental de tres horas y incluye refrescos como soda y agua. Para un servicio de limusina llamar hoy.
Wedding Packages
Princess Wedding Package: You can enjoy the comfort of having the limo for the entire day. Treat your bridesmaids to a full experience of grandeur for the whole day. We will start by picking up Bride and Bridesmaids and take them out for a nice breakfast or deliver them to get all of their hair & makeup before the wedding. The driver will be there as a concierge for your every whim. This way you can enjoy the day without the stress of keeping up with your things. We also have packages for the groom. We can pick up guys for an early round of golf to bind the men and make your groomsmen's experience more special.
Deluxe Wedding Package: Along with the Princess Package, we will also take care of bachelor & bachelorette parties, rehearsal dinner and of course the day of the wedding.
Corporate Events
Your next board meeting, conference or major event doesn't have to be a logistical nightmare. Just contact Safari Limousines. VIPs and Celebrities will arrive on-time to your major event. Safari Luxury Limousines offers unmatched expertise in event planning.
Airport Transporation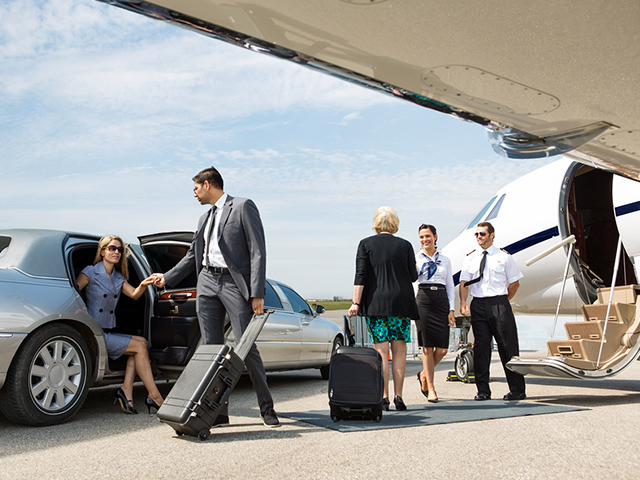 Let us provide you with comfortable and reliable transportation to or from any area airport. Discounts offered for roundtrip service. If you travel often for business, call and speak to one of our booking agents about setting up a corporate account to save even more money for you and your employees. Take a sedan to or from the airport or be picked up in a limo.
School Events
Safari Limousines works with many area schools in providing limo service for luncheons for staff and faculty, contest prizes for students and various other needs schools may have. We also offer great deals for fraternities and sororities looking to provide safe transportation for events or looking to ride in a limo in style.
Wine Tours
Nothing quite compares to a custom limousine winewinetours tour of the western North Carolina wine region. Whether you are just visiting, or live here in the triangle area, Safari Wine Tours will chauffeur your day of wine touring and adventure. Our experienced local wine tour guides will pamper you with champagne (limo's only) as they guide you to some of North Carolina's finest wineries. You can sit back and relax in your personal limousine as you take in the scenic wonders of the wine country, and spend the day tasting wine without the hassle of driving your own car. During the day you can dine outdoors among the vineyards with a gourmet picnic lunch at an exclusive scenic winery location. From honeymoons to your next company meeting, our wine tours can accommodate all your needs..
Night on the Town
On a date... out for dinner and a show... or with a close group of friends, let Safari Limousines be your designated driver and everyone can enjoy the evening. Limousine service makes any event more fun! Make tonight a Cinderella night and a magical memory. We will pick you up from your home and wisk you away to the fantasy you have been day dreaming about. You can enjoy the comfort of having the limo service for the entire evening. Treat your wife to a beautiful bouquet of flowers, chocolate covered strawberries, or just about anything else romantic that you can think up.
Sporting Events
Did someone say tailgating??? Cheer on your favorite teams in style with one of our limousines that can accommodate you and 20 of your friends with plenty of room to spare for coolers, grills and whatever else you may need to bring. Our H1 Hummer actually has a truck bed you can store coolers in! Check out the Fan Photos! We offer an all day rental package for all of you Carolina Panthers Fans as well.
Take the time to enjoy the game without having to worry who is driving. We here at Safari are committed to providing the best service to all sports fans. WOLFPACK! TAR HEELS! DEVILS! HURRICANES! PANTHERS! REDSKINS! If you cheer them on, we'll take you there in style.